Chambers and Partners
For the ninth consecutive year, Chambers and Partners has ranked VLF Advogados as a reference in Business Law in South East Brazil. Chambers and Partners provides the most respected reference guide on legal services in the world and bases its nominations mainly on research with clients, without financial compensation. Besides the Firm's indication, its partners received honorable mentions.
Click here to see the publication.

Análise Advocacia 500
For Years, VLF Advogados has been recognized as one of the 500 most admired law firms in Brazil according to research carried out by Análise Editorial. For the preparation of the Análise Advocacia 500 yearbook, the legal executives of the 1500 largest companies are interviewed to determine which firms they most admire, regardless of whether they hire their services. The Firm is considered in the Comprehensive category and was ranked 1st in Minas Gerais, besides being considered a leader in the following areas: Civil/Consumer/International Trade/Corporate/Labor/Tax. We were highlighted in the Concessions, Energy, Automotive and Automotive parts, and Mining/Steel Industry sectors. In this last sector, we were ranked 1st nationally in 2020.
Best Laywer
For the third consecutive year, the partner Rafhael Frattari and the tax team of VLF Advogados were highlighted by Best Lawyer. This publication adopts a secret peer voting to choose the professionals and firms to which colleagues would entrust a case.
Análise Advocacia Regional
With a position established among Minas Gerais' offices, VLF Advogados was ranked 1st in the Wide-ranging category, considering the six possible levels. This ranking represents the consolidation of our practices in the regional market and also qualifies us for dealing with national issues, with several clients from other states.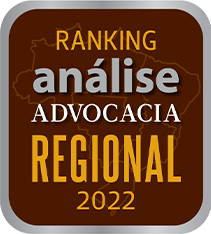 Análise Advocacia Mulher
The Análise Advocacia Mulher 2020 ranking features the most admired women lawyers, according to the opinion of 1041 legal and financial executives from Brazil's largest companies, who gave interviews to the Análise Editorial's team.
Maria Tereza Fonseca Dias, executive partner at VLF Advogados, was chosen as one of the most admired women lawyers, in 2020, in the Regulatory area, among the offices of the comprehensive segment.

Leaders League
The partners Leonardo Wykrota and Daniel Vilas Boas were nationally recognized by Leaders League as lawyers of consistent practice in civil litigation, reinforcing the recognition of VLF's Strategic team. In addition, Christian Lopes is also listed, with the M&A and Corporate team.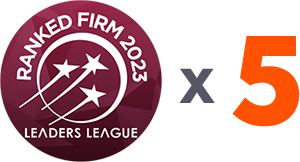 Legal 500
The partners Christian Lopes, Daniel Vilas Boas, Leonardo Wykrota, Maria Tereza Fonseca Dias and Rafhael Frattari have been nominated in their respective practices by Best Lawyer. The publication adopts a secret peer voting to choose the professionals and firms to which colleagues would entrust a case. We have eight of our practices indicated by Best Lawyer.
Latin Lawyer National
The Latin Lawyer National Guide indicated the VLF's Corporate, M&A and Litigation practices, highlighting them as nationally recommended.